Posted on
June 23rd, 2006
by uruloki
string(31) "Unable to connect to SQL host: "
Next time, I'll make sure she's ritually pure… 👿
What a loss. Stupid fouls, no attacking strength AGAIN, letting the other team dictate when they have the ball. This entire World Cup experience for us was retarded. Arena has been good, but he needs to go. Other people's words:
So, Bruce, thanks for helping restore respectability, but please don't let the door hit you in the ass on your way back to the States.
Not impressed with Johnson (our only threat in Game 1) being on the gd bench for the next two games. Lewis was poof f'n vapor, hell even Donovan could barely put together 10 solid minutes. Thanks Claudio Reyna for the "ouch I got hurt and that's why they scored" act during the Ghana match. 😥 Man up, bitch. Stuff should have been broken in the locker room during halftime of the Ghana match, fires lit underneath peoples asses, hell maybe a few public executions. No motivation at all.
Overall, this was the most disappointing run I have ever seen. Sure we did better than France '98, but let's face it we were still building back then. All we had to do was get past the first round for this to be a success, only crazy people expect us to win it all right now, but it would have been proof of progress. Instead, we're slinking back home after getting punked in the ass yet again in Europe. So, let's get a new coach who isn't comfortable with the job, and make all the players requalify. Start from ground zero again. We have four years, so let's make the most of them.
Soooo, the following is for the females and I guess the USMNT since they played like they were adoring fans instead of soccer players.
Michael Ballack (Alemania)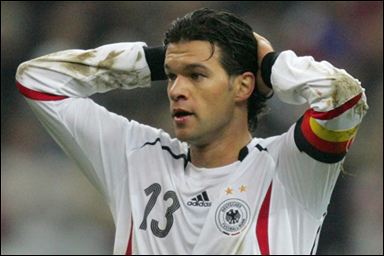 Del Piero (Italia)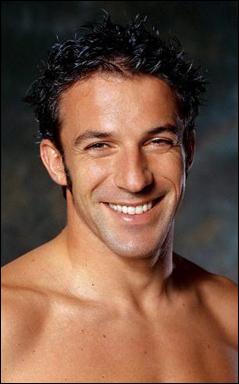 Cristiano Ronaldo

Kaká (Brasil)

Just to maintain my street cred: Asian soccer. Soccer wives. Soccer fans.